Community Events/Workshops

The MERI Center also focuses on helping patients and their caregivers cope with serious illness. Monthly advance care planning sessions are offered, free of charge. Other workshops and events will be conducted regularly to educate and engage our community in issues related to Palliative Care and end of life issues.
Due to COVID-19 we have converted our workshops online, interactive sessions. We will continue to assess our ability to hold in-person workshops .
---

Last Acts of Kindness; Care and Compassion at the End of Life
Co-sponsored by Commonweal and The UCSF MERI Center
Thursdays, September 3 - 24th | 10:00 am - 12:00 pm
Offered by Redwing Keyssar, RN, Author, Midwife to the Dying & Ladybird Morgan, RN, MSW
A live-online 4-session workshop for anyone who wishes to foster confidence and resiliency in these difficult times, as we care for our friends, our selves, our families, and community at the end of life.
We ALL will be in positions to be "end of life doulas" at some time--assisting friends and loved ones in the dying process. Most people however, have little training and minimal experience or understanding about what it means to "show up" at this delicate time. The Chinese letters for "crisis" can be translated as "Dangerous opportunity." The dangers of the current pandemic offer us all an opportunity to be better acquainted with the real territory of death and dying.
This workshop will:
Prepare us to show up at the bedsides of the dying—using the tenets of Palliative Care: to help relieve suffering physically, emotionally, spiritually, psychologically
Offer guidance in supporting caregivers-- both professional and "family" caregivers
Assist us in creating personal toolkits for caregiving at the end of life
Help us understand how our own myths and beliefs about life and death affect our roles as care-givers and care-receivers
Offer practical knowledge about the dying process
Pain and symptom management (an overview)
Hospice and Palliative care issues
Signs and Symptoms of approaching death
Be a step towards facing our own mortality, which is key to serving others 
As an online Zoom course, we will attempt to create as positive, connected and experiential  environment as possible!
Suggested donation: $25 - $150. No one will be turned away.
---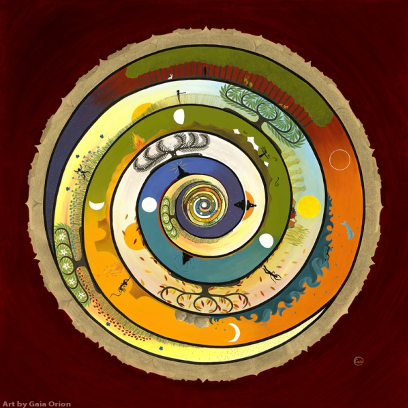 Holding Our Own During the COVID-19 Chapter:
A support circle for UCSF Cancer Center providers and staff
June 11 – August 27 | 2nd & 4th Thursdays of the month | 5:00 – 6:00 pm
You are invited to a free, drop-in virtual support group based in the skills and wisdom developed over the years in the Commonweal CancerHelp Program, established by Rachel Naomi Remen, MD and Michael Lerner, PhD, to support people with cancer and healthcare providers.
This offering is for all providers and staff, using the Commonweal model of healing circles (https://healingcirclesglobal.org ) that has brought support, learning and insight to so many of our patients.
The group will be facilitated by Debby Hamolsky, RN, MS (retired UCSF), Redwing Keyssar, RN (Director, Patient and Caregiver Education at MERI Center at UCSF/Mt Zion) and Dianne Shumay, PhD (Director, Psycho-Oncology, UCSF Helen Diller Family Comprehensive Cancer Center)
We will also continue to share the many resources for support within UCSF and the community for the issues that many of you may be facing - an altered world, home schooling, loneliness, anxiety, fear, poor sleep, family finances and the stressors of supporting patients and families (your own included) with all of the above and more.
---
Food for Thought: A Poetry Cafe
Offered by Redwing Keyssar, RN, Author, Director of Patient and Caregiver Education at The MERI Center for Education in Palliative Care, UCSF/Mt Zion
In this one-hour "Poetry Café", co-sponsored by the MERI Center for Education in Palliative Care and Art for Recovery, we will enter the realm of creativity through the art of "Poem-Making"
We will:
Create a safe environment for each other-with a short guided meditation and music
Listen to some poems read out loud and see how they make us feel
Use some specific words or "prompts" to encourage our own "poem-making"
Share our poetic explorations
In these challenging times, it is more important than ever to express our feelings and connect to our own creativity and community.   Join us in using poetry writing as self-care & to explore our feelings, fears & hopes.
 YOU DO NOT NEED TO BE A WRITER!
"Poetry is simply speaking the truth. Each of us has a truth as unique as our own fingerprints"
~Dr. Rachel Naomi Remen, from Intro to Poetic Medicine by John Fox
 Making poems can:
Surprise us
Allow expression of feelings in creative ways
Guide our own healing journey

Upcoming workshops:
Fridays, 11 am - 12 pm PST through December 18th (excluding November 27)
---

Sustainable Caregiving: Resilience for Care Partners of Those with Chronic Serious Illness
Sustainable Caregiving: Resilience for Care Partners of Those Living with Chronic Serious Illness is a live, online program of eight, weekly 90-minute classes. In each class, you will learn evidence-based skills to help make your caregiving sustainable and reduce burnout.
Teaching methods include brief lecture periods mixed with experiential exercises. You will also have opportunities to speak with others in structured break-out groups (pairs or triads) as well as in the larger group.
Each class will have its own theme and the opportunity to practice new skills in a safe place, so that they're more accessible. Themes include:
•Attentional balance and grounding
•Positive intention setting
•Repertoire of stress responses
•Meeting difficult emotions
•Mindful self-compassion
•Challenging relationships
•Patients' concerns around "being a burden"
•Re-framing chronic sorrow
•Balance and growth in adversity
•'What works for me?'- Cultivate a positive mindset
Participants will receive a Wellness Journal
Both the introduction and the 8-week course will be offered live-online.  You can join from your computer (with a webcam) or smart device (iPhone/iPad/Android device) using the Zoom Cloud Meetings application.
8-Week Course:
Thursdays, July 2 – August 27 | 4:00 – 5:30 PM PT
No class on 7/23
---

What Matters Most?
A free in-depth Advance Directive Workshop for all Patients​
MERI offers free two-part workshops throughout the year in advanced care planning for patients, staff, and caregivers that enable you to: 
• Create a personalized plan to honor your wishes
Have your questions answered
• Complete your new or revised Advance Directive for Healthcare and have it notarized for free (in-person workshops only)
Session 1: 
Learn about the Advance Directive Form, what questions to ask yourself and your family, things to consider about your wishes, and how to complete the form.
Session 2: 
Bring your completed form to the workshop, ask any additional questions you or your family may have, and have your form notarized on-site at no cost to you.
Online Workshops:
Wednesdays, August 5th & 19th | 5:00 pm - 7:00 pm
Wednesdays, September 2nd & 23rd | 12:00 pm - 2:00 pm
Wednesdays, October 14th & 28th | 10:00 am - 12:00 pm
Wednesdays, November 4th & 18th | 12:00 pm - 2:00 pm
Wednesday, December 2nd and 16th | 5:00 pm - 7:00 pm
Via Zoom Cloud Meetings
Please plan to attend both sessions
You don't have to be a UCSF patient to attend!
---