The MERI Center is founded in the belief that, in a life of both blessings and struggles, a central opportunity for us all is to find meaning and our proper place in the Universe. Within our families and society, a core responsibility is to be of service to each other, helping those we love to face living with consciousness and comfort, and dying with peace. 
 
Building on the traditional strengths of cultures around the world and on the modern medical expertise of UCSF, the MERI Center is committed to making good care for people facing serious illness routine. Although we all wish to live lives as long and as happy as possible, inevitably, a healthy society includes normalizing and humanizing the inevitable processes of dying in our community.
 
To build a healing community, the MERI Center works to support patients facing serious illness, to train family and volunteer caregivers, to promote the competence and openness of professional health care teams, and to bring an openness to how our community sees death via the core domains of adult education imparting knowledge, developing skills, and fostering healthy attitudes.
Event Spotlight: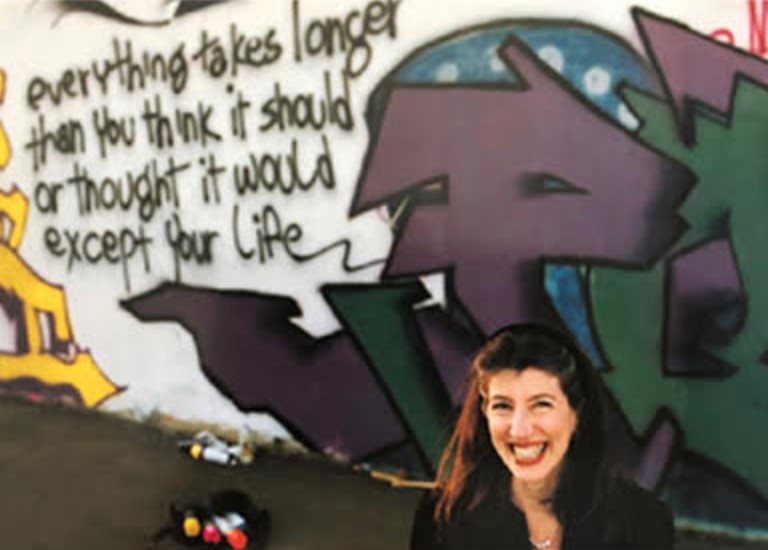 Everything Takes Longer Than You Think It Should or Thought It Would Except Your Life
We are  thrilled to announce a celebration of the newly-released book of the writings of Merijane Block.
Writing was my lifeline to myself, my way in and out of the terror and complexity of my life and its new circumstances. My notebooks kept me focused while everything was blowing apart inside me and around me. My writing kept me whole.
                                                                                                                         -Merijane Block
PLEASE JOIN her friends and loved ones in reading and celebrating her work and her legacy!
THURSDAY, OCTOBER 29, 5-6:30 pm.
ZOOM link will be sent upon registration.
Merijane Block was an amazing writer, artist and activist, and was the inspiration for the name of our education center.  The acronym "MERI" stands for "Making Education Relevant and Integrated." Merijane was cared for at the Mount Zion campus of UCSF for a quarter of a century and died in 2017, after more than 25 years of living with metastatic breast cancer. She was a fierce advocate and supporter to many cancer patients and  is beloved among many of the doctors, nurses, and staff at UCSF. She insisted that her health care team treat her with dignity and respect, and that they recognize their own humanity as they care for patients. 
The MERI Center is a philanthropy funded program of the UCSF Division of Palliative Medicine
To DONATE to the MERI CENTER: https://meri.ucsf.edu/make-gift-meri-center
All proceeds from the book that are sold during the week of this event will be donated to the MERI Center.  After that all proceeds are donated to BAYS and the Commonweal Cancer Help Program.  If you would like to order a copy, you can do that here, directly from the print-on-demand publisher:  https://tinyurl.com/y6oh67um
---
MERI Center's COVID-19 Resource page: a compilation of resources for the community and providers to learn about COVID-19 and on how to stay sane during this time.