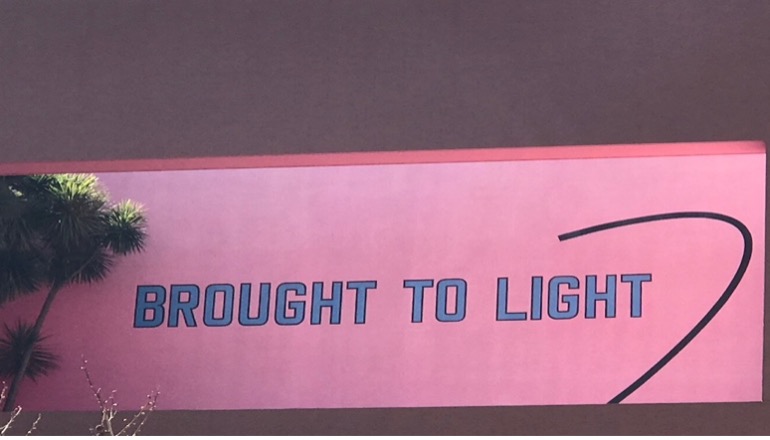 What Has Been Brought to Light?
This is a photo of a painting on the back of the Rutter Center building at UCSF-- a place where many folks are receiving their COVID vaccines.  It does feel like we may be entering a slightly new phase of "light and life" in our world. However, as the COVID pandemic wanes, and businesses and people who have suffered in "unprecedented" (the word of 2020) ways begin the process of healing, one key thing that continues to cause serious suffering is the plague of racism in our world.
On March 24,  Dr. Tammy Quest, Palliative Care Director at Emory University, offered a zoom lecture entitled Racism in Palliative Care Practice: We Are Not Immune. After giving some examples in recent history (from 1980's to present) of systemic racism and horrors, she asked the question—why are we only talking about this now?
She defined racism:
 Racism is the belief in the natural superiority of one race over another
 Prejudice refers to the beliefs, thoughts, feelings and attitudes someone holds about a group   
UCSF now has an anti-racism task force as well as a women's council. The week of  March 22, UCSF leadership sent out an email which included the following:
"While Anti-Asian racism has existed in this country for centuries, the past year has seen exceptional cruelty - a pain that in many ways has been overlooked en- masse until now. We have come together to write this...
Read more »