​On February 11, 2020, Anne Germanacos hosted the MERI Center's 2nd Community Engagement meeting at the Firehouse.  In attendance were Katie Doyle, Richard Cunningham, Ashly Cooper, Catherine Dodd, and Anne Jaquiss, plus our MERI Center representatives: Anne, our host, Mike Rabow, MD & Director of the Center, Redwing Keyssar, RN, Director of Patient & Caregiver Education, and our newest member, Gayle Kojimoto, Program Manager.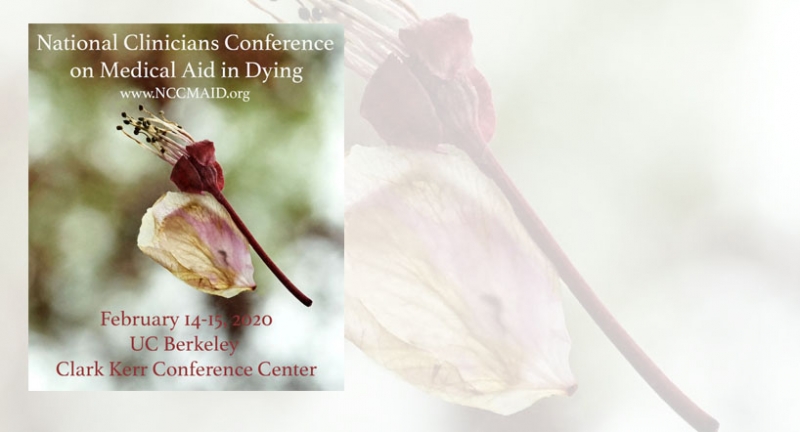 I recently had the opportunity to attend the inaugural National Clinicians Conference on Medical Aid in Dying (NCCMAID) in Berkeley, California, thanks to the generous sponsorship I received from the MERI Education Scholarship Fund in the spring of 2020. As a palliative care physician who cares for seriously ill patients, I found this educational experience to be incredibly rewarding and meaningful. While Medical Aid in Dying (MAID) has been legal in California since 2016, shepherding several of my patients through this process has taught me that we still have a lot of work to do to ensure that patients have equitable access to this service, and that providers can offer this important intervention knowing that we have the support of an effective and efficient institutional process behind us. Attending this conference has enabled me to feel more connected to a nation-wide network of competent and compassionate providers committed to this cause, as well as more comfortable providing this meaningful intervention to my patients who are suffering from terminal illness and strongly wish to pursue this option.
It was a huge privilege to meet so many providers from all over the country who offer MAID to their terminally ill patients, including Dr. Lonny Shavelson and his team. Lonny was the Chair of the NCCMAID conference and is the founding CEO of Bay Area End of Life Options, a medical practice devoted exclusively to the care of patients considering MAID.  Dr. Shavelson and his colleague, Thalia Wolf (RN), moderated several fascinating discussions on various...
Read more »
Late Fragment  
by Raymond Carver
And did you get what
you wanted from this life, even so?
I did.
And what did you want?
To call myself beloved, to feel myself
beloved on the earth.
"Let us change the face of dying in our culture from one of fear and anxiety to one of acceptance and compassion. Inevitable as death is for all beings, let us work to create experiences that are positive, potent and transformational." 
         (from "Last Acts of Kindness; Lessons for the Living from  the Bedsides of the Dying.")
We ALL will be in positions to be "end of life doulas" at some time--assisting friends and loved ones in the dying process in whatever ways we can.  Our society has known for many years that there would not be enough healthcare professionals or trained homecare attendants to care for the 75 million baby boomers who will be dying over the next 20-30 years. With the "medicalization" of death and dying in the last century (meaning the 20th century), more and more people have died in hospitals or long- term care facilities, despite the fact that most people continue to state that they would prefer to die at home. In numerous studies in the past 10 years, approximately 80% of people surveyed stated their preference to die at home, yet only about 20% actually did.
In 2019, according to a study published in the New England Journal of Medicine, "for the...
Read more »