What Has Been Brought to Light?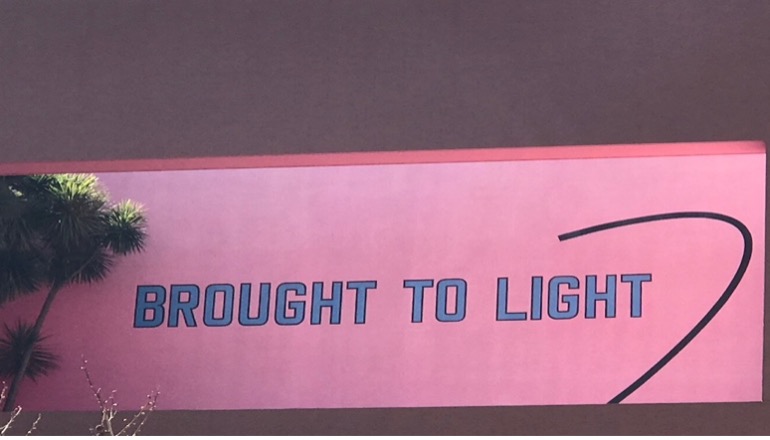 What Has Been Brought to Light?
This is a photo of a painting on the back of the Rutter Center building at UCSF-- a place where many folks are receiving their COVID vaccines.  It does feel like we may be entering a slightly new phase of "light and life" in our world. However, as the COVID pandemic wanes, and businesses and people who have suffered in "unprecedented" (the word of 2020) ways begin the process of healing, one key thing that continues to cause serious suffering is the plague of racism in our world.
On March 24,  Dr. Tammy Quest, Palliative Care Director at Emory University, offered a zoom lecture entitled Racism in Palliative Care Practice: We Are Not Immune. After giving some examples in recent history (from 1980's to present) of systemic racism and horrors, she asked the question—why are we only talking about this now?
She defined racism:
 Racism is the belief in the natural superiority of one race over another
 Prejudice refers to the beliefs, thoughts, feelings and attitudes someone holds about a group   
UCSF now has an anti-racism task force as well as a women's council. The week of  March 22, UCSF leadership sent out an email which included the following:
"While Anti-Asian racism has existed in this country for centuries, the past year has seen exceptional cruelty - a pain that in many ways has been overlooked en- masse until now. We have come together to write this note as the murders in Atlanta highlight the intersection of white supremacy and patriarchy - those killed were marginalized both by their race and gender."
How do we achieve herd immunity for the disease of systemic racism?
If one of the fundamentals of Palliative Care is to "relieve suffering," how do we relieve the pain and suffering of our community members, colleagues, friends, families, who have suffered long enough.  With each new episode of racist violence in our culture, wounds are re-opened, pain and anger are exacerbated, and the fatigue of this painful and chronic illness of our society becomes intolerable.
Dr. Quest encourages all of us to work on becoming "Anti-Racist."  One way is to start with reading  Ibram X. Kendi's book:  HOW TO BE AN ANTI-RACIST.
https://www.ibramxkendi.com/how-to-be-an-antiracist
She also suggests:
Know the history (read, watch, empathize…)
Acknowledge and understand your privilege
Work to change one's own internalized racism
Act to interrupt racism in the moment
The MERI Center wishes to acknowledge the suffering of all who are affected by systemic racism and pledges to work to be an anti-racist force at UCSF and in our community. We hope all who are reading this and support the MERI Center will join us, in whatever ways you can.
This month, at the one-year anniversary of MERI's online poetic medicine sessions, we offer a poem by Coke Tani, who has been an essential part of our poem-making community throughout the year.
Heart Muscle by Coke Tani
after the Atlanta Massage Spa massacres, 03.16.21
derived from "Prey" by Alfred K. Lamotte
For every lethal gash
in the bodies of my sisters
I die a little bit more.
Will you stay long enough
rock me in your care-arms enough
to see into this honeyed ever-not-enough skin
through the long wounds that wait and wait for you
into the ocean of open treasure-mouths
humming sacred texts into communal throats
silenced before you could learn
to care to know our names in
Vietnam and here
Laos and here
Cambodia and here
the Philippines and here
Korea and here
China and here
Taiwan and here
Malaysia and here
Indonesia and here
Thailand and here
Okinawa and here
Japan (yes it's different) and here
Oh.
My hand is tired.
Oh this small open aging Asian hand
tired of solidarity without mutuality
tired of straining my eyes to see you
while auto-slip-sliding out of your view.
Tired of being your food.
Tired of being your prey.