We are Sustained, We are Transformed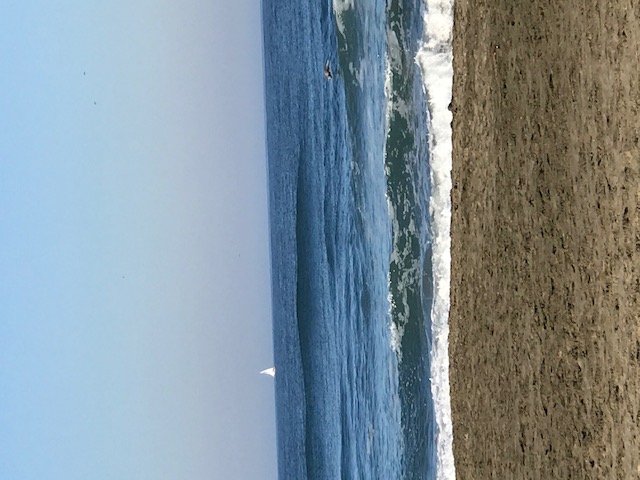 Among all the intense news of the world and the anxiety of our upcoming elections,  October brought with it the light and soft air of Autumn, two Full Moons, (including the Blue Moon which happened on the morning of Halloween) and the book launch of the writings of Merijane Block, in a new book entitled  "Everything Takes Longer Than You Think It Should or Thought it Would, Except for Life."
 Merijane Block is the namesake of the MERI Center—Making Education Relevant and Integrated. On Thursday, Oct 29, the MERI Center hosted a Zoom book launch featuring  readings of Merijane's eloquent and often difficult writings, by many of her close friends. Christopher DeLorenzo and Elizabeth Levitt, along with others, compassionately read through all of Merijane's notebooks after her death in 2017 and put together an exquisite edition of her writings.  The book includes stories of her youth and freedom as a creative, artistic and curious woman of the 1960's and 70's, growing up on the East Coast  through her early life in San Francisco, walking everywhere on her strong "Legs" ( title of a piece in her book), exploring love and life in what came to be "her city,"  and continues through her introduction to her unexpected journey with metastatic breast cancer for 26 years. 
Meri tells us clearly in her poems, "Admonitions for the Uninitiated II" that she did NOT want to be seen as a "warrior," a "fighter," a woman embattled in her own bodily survival. She did not want to be called a "survivor." She always insisted that she be seen as her whole self—a woman of beauty, grace, creativity, passion, power.... Heart and Soul.  She insisted upon this with all of her clinicians, every technician in the hospital who gave her unsightly gowns to adorn her  precious  body as they prepared her for scan after scan, procedure after procedure, as well as with her friends and loved ones, all of whom were family to Merijane.
On Saturday morning, October 31, as the Blue Moon was at its peak of fullness with the beliefs of many cultural traditions overlapping (Hallomas/Halloween in Celtic/Pagan tradition, Dia de los Muertes in Latin tradition and Diwali in Hindu tradition)—a group of people from all walks of life (including clinicians from UCSF and elsewhere) gathered safely on Ocean Beach, to honor the power of these holy days and to send out powerful hopes and prayers, for the beautiful blue waves of our beaches to wash over our country this month and make way for positive change and transformation.  We envision a country of  health and healing and healthcare, of peace and justice for ALL, of true democracy, of wisdom and attention to what is true and essential…  to what has "heart and meaning," in the words of teacher Angeles Arrien. 
A world where we are not afraid to use the word "love" in relationship to health and healing—of our planet and all  people who abide on this beautiful Earth.
During our meditation and ceremony that morning, some of us felt the presence of Merijane Block and others whom we have known and have died. For those of us who do experience this continuation of love after death, (not necessarily life after death) it does feel like a blessing.
For the many people (we had 85 registered) who joined in the square circle on Zoom to feel the power and presence of Merijane through her writings, THANK YOU for all the love that was palpable on the screen.  
To order her book, please go to: https://tinyurl.com/y6oh67um
We Are Sustained, We Are Transformed   
by Merijane Block
By the love of friends
By the daily arrival of mail delivered by our neighbors
By the dusk sky turning Maxfield Parrish blue
By the handmade rolls anonymously left at our front door, still warm
from the secret donor's oven
By the email from one of the ones who got away 20 years ago
By the immediate yeses to requests for help so nervously sent
By the soothing blanket of the opiate painkiller
By the doctor with the gold hoop in his left ear
who listens
By the medical assistant who says, "You are always so nice to me!"
By the friend who brings cabbage borscht and pirogi for lunch
By Vietnamese coffee ice cream and ginger lemon sorbet
By the warmth of the sun unaccompanied by wind
By writing together
By laughter
Laguna Writers
San Francisco, California
June 9, 2011