Loss in the Time of COVID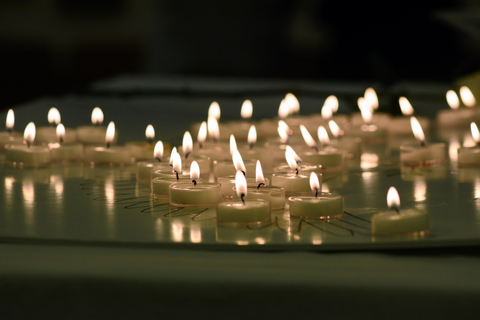 2020 continues to devolve with hurricanes, typhoons, and wildfires piling it on, not to mention the continued police brutality against Black Americans.  In mid-August, the San Francisco Bay Area reached a sad milestone of 1,000 deaths due to COVID.  Our director, Dr. Michael Rabow, was interviewed for this piece in the SF Chronicle, "Bay Area's COVID death toll reaches 1,000 as coronavirus pandemic marches on",  where he contemplated not only the loss of lives, but the collective losses that we are all feeling. Not only are we suffering from loss of life, we are suffering from loss of normalcy, loss of physical connection, loss of almost a year. 
 
The MERI Center continues to contemplate how best to help both internally at UCSF and in the greater community. We have converted our Loss, Losing, & Loosening: Exploring Grief and Healing Through Poem-Making to a weekly group in the month of September, where we can explore the losses we are experiencing and find support and healing connection through the poems and community we create.  Also in September, we will be putting together a digital collection of poems written in our Loss, Losing & Loosening and our Food For Thought Poetry Café sessions.  We hope to publish the collection quarterly.  We are planning future collaborations with Stanford's Palliative Care Education to address inequity in Palliative Care as well as on general palliative care education and workshops as well as working with the San Francisco Palliative Care Workgroup to bring advance care planning and primary palliative care to underserved populations.
 
In other exciting and good news, our namesake, Merijane Block, has had her book of poems and prose, Everything Takes Longer Than You think It Should Or Thought It Would Except Your Life, published posthumously in August and the MERI Center will be hosting an online book launch on October 29, 2020.  Redwing is planning a special evening with Merijane's friends reading from the book.  I met Merijane while she was receiving care from Dr. Rabow in the UCSF Symptom Management Service, but she was more than a patient.  She was a friend, a mentor, and a teacher to me.  She taught me to be authentic with everyone who walked through our doors, to be vulnerable and caring 100% of the time even when I wasn't at my best.  She wanted everyone who interacted with her to treat her, and every other patient, as a person, and not a diagnosis, and she believed that tenets of palliative care were universal in healthcare, no matter how well or sick you were. 
 
I hope that September brings us some relief from our current events, but more importantly, I hope we have the strength to continue to do what is right, stand up for what we believe in, and make a positive change during these dark times.