Community Engagement Meeting #2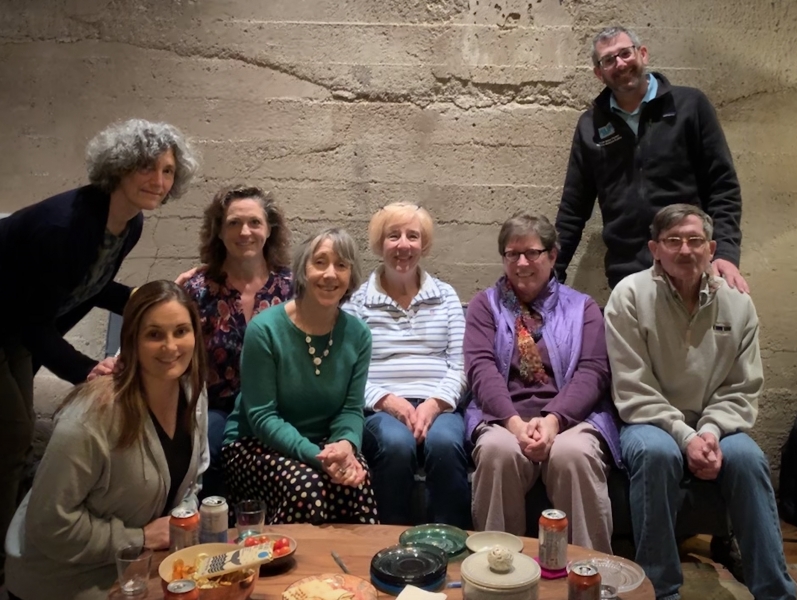 On February 11, 2020, Anne Germanacos hosted the MERI Center's 2ndCommunity Engagement meeting at the Firehouse.  In attendance were Katie Doyle, Richard Cunningham, Ashly Cooper, Catherine Dodd, and Anne Jaquiss, plus our MERI Center representatives: Anne, our host, Mike Rabow, MD & Director of the Center, Redwing Keyssar, RN, Director of Patient & Caregiver Education, and our newest member, Gayle Kojimoto, Program Manager. 
Redwing started the evening with a poem by William Stafford, "The Way It Is."
There's a thread you follow. It goes among
things that change. But it doesn't change.
People wonder about what you are pursuing.
You have to explain about the thread.
But it is hard for others to see.
While you hold it you can't get lost.
Tragedies happen; people get hurt
or die; and you suffer and get old.
Nothing you do can stop time's unfolding.
You don't ever let go of the thread.
We had a lengthy discussion about palliative care in general; how it supports people who are often lost, overwhelmed by their diagnosis, overwhelmed by treatment, and who feel isolated.  Supportive services and palliative care offer connection and support.  Talking about palliative care with patients with serious illness should be automatic and done regularly.  Also, consider framing palliative care as a way to help patients get the most out of life.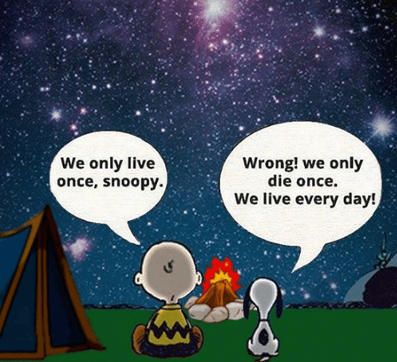 However, palliative care is also very closely associated with death and we need to separate this out sometimes, so people are more open to receiving palliative care and clinicians are more open to referring to palliative care.  From there you can build a relationship to discuss advance care planning, end of life wishes.
Palliative care shouldn't just be limited to specialty palliative care, all healthcare professionals must have basic palliative care skills.  Serious illness, death, and palliative care should all be normalized and not stigmatized.  Several people in the meeting noted that in our culture we feel the need to tell each other that we're "fine," regardless of how we really feel.  Why?  It should be ok that we're not always fine.  Perhaps asking a question like, "what makes you feel good today or what are you grateful for today," opens a dialogue more easily that "how are you?"
Volunteering:
Most agreed that volunteering was an exciting way to engage members of our community in promoting a healthy approach to serious illness and death.  Notably, we came to the conclusion that rather than creating yet another system or volunteer organization, MERI can be strategic.  That is, perhaps MERI can train volunteers in any and all volunteer areas in the basics of supporting those with serious illness.  We can build palliative care training into the fabric of bay area volunteer activity.  Build palliative care orientation and training into volunteers, rather than creating palliative care volunteers.
We discussed that UCSF Volunteer Services is a bit of a bureaucracy with risk & liability carefully considered for each project. Therefore, it may not be the best approach to creating a volunteer corps within the MERI Center. There are various organizations such as "Lotsa Helping Hands" (an online support system) or the local San Francisco and Marin Villages  that may be a better fit.  The Villages are organizations that organize neighborhoods so people can live at home as long as possible and they typically vet people/services/organizations.  We also discussed what kind of volunteer opportunities people may want. Not just the typical needs such as helping with chores, but also things that excite volunteers and that patients with serious illness may want, that may feed their souls. Example, taking people to the opera or sharing their love of animals.
We thought of many creative solutions such as:
Partnering with organizations to train their volunteers to work with patients with serious illness. For instance, partnering with the SPCA, or a Senior center.
Work with people who are already in disease specific support organizations to train volunteers to support each other throughout an illness—cancer support groups, etc.  
Offer training in Palliative Care to interested UCSF volunteers who are already vetted and offering service at UCSF
We discussed the idea of "intergenerational" conversations and potential volunteer opportunities (perhaps working with Art for Recovery and their Firefly project, and also hosting an intergenerational panel to discuss palliative and end of life care.
Finally, we agreed on our NEXT STEP:   Please connect with organizations that you would want to volunteer with (or have worked with previously), and find out how the MERI Center might be able to implement some palliative care training and education of their volunteers.  Our goal would be to help improve quality of life for both the person with illness and their volunteer!  Please let us know about any organizations (with the name of a contact & their information) we should reach out to by March 15.
Thank you to everyone who attended for their thoughtful, insightful contributions.  It was a stimulating meeting with many wonderful ideas that we are excited to pursue. 
Please send us any ideas you might have!
Stay tuned for our monthly newsletters and blogs, and please pass them on!